To quote Kevin, "If you sit inside all winter, winter is terrible. If you get outside in it and hang out in it, it's fun." So with that in mind, Andrew and Kevin spend an episode of Brojects building an ice hut. Ice fishing is a great way to make the most of the winter. But where do you start? Here's Brojects' beginners guide to ice fishing.
1. The Right Gear. The first thing you'll need is a shorter rod. This isn't like regular fishing, there's no casting. Just drop the line straight down, and pull it back it.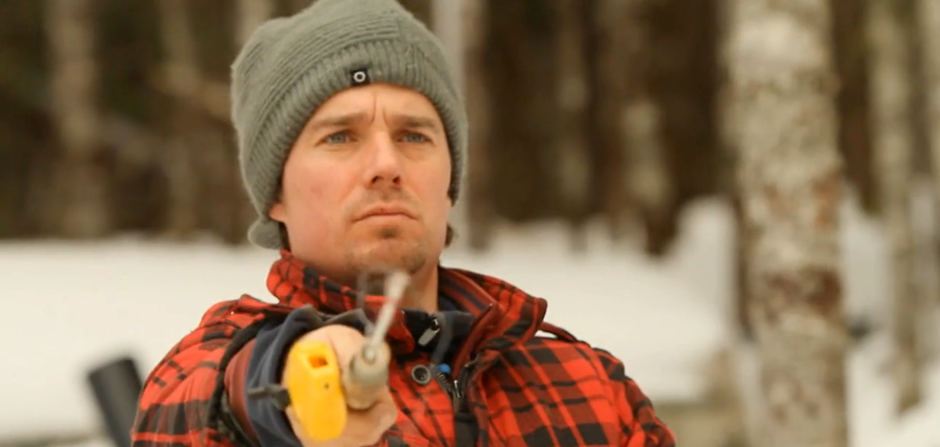 2. Dress warm. You're in a hut, but you still sitting on a frozen lake, and you're in it for the long haul. Dress in layers and overdress. Otherwise going from a warmed hut to outside can be a jolt.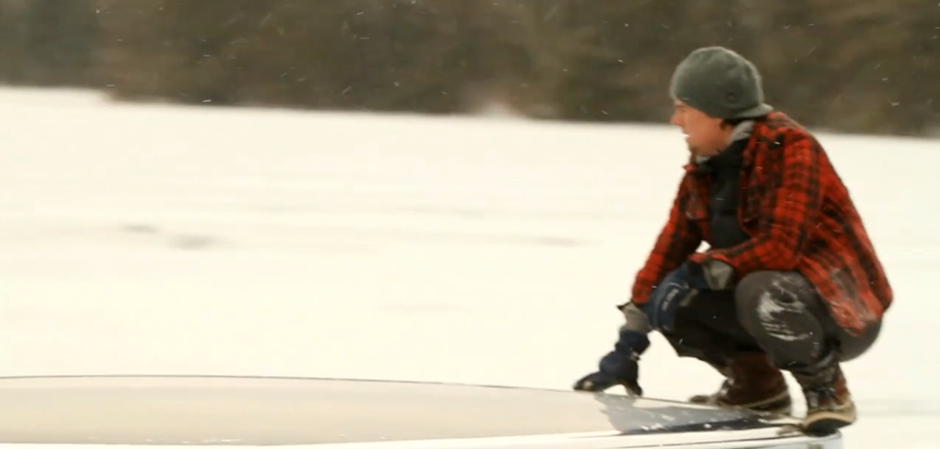 3. Rent a hut. If you don't have your own ice fishing hut like Kevin and Andrew, or you don't ice fish often, you can rent a hut. This is good for occasional ice fishing trips, and most of the work already done for you.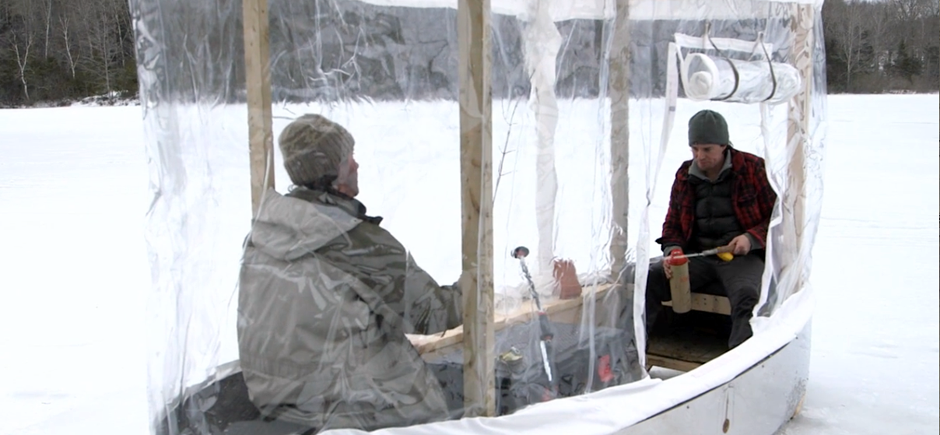 4. Find the fish. Many lakes with good ice fishing will have spots with other cabins already on the ice. That's the sign of a fish zone, and a good place to set up shop yourself. Just keep a healthy distance from your neighbours so you aren't competing for the same fish.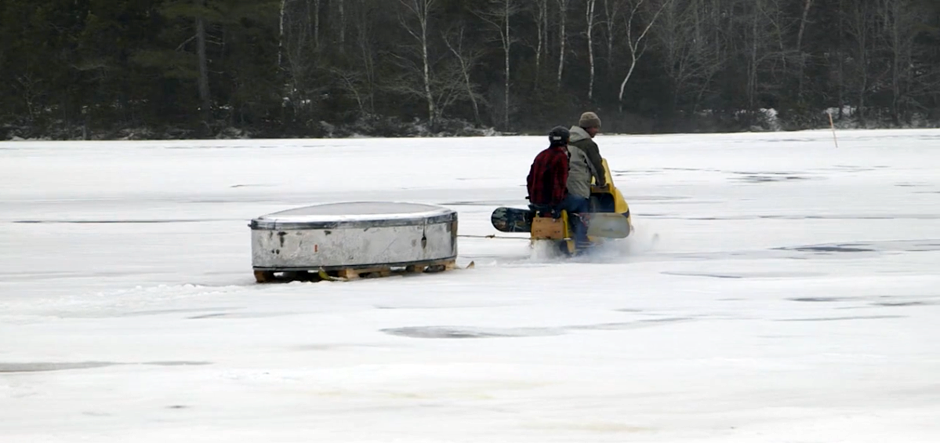 5. Test the ice. The ice needs to be at least four inches thick. Check with your local tackle or bait shop to see if people have already been out on the lake. Make sure you auger a hole as soon as you get on the ice and double check that it's thick enough.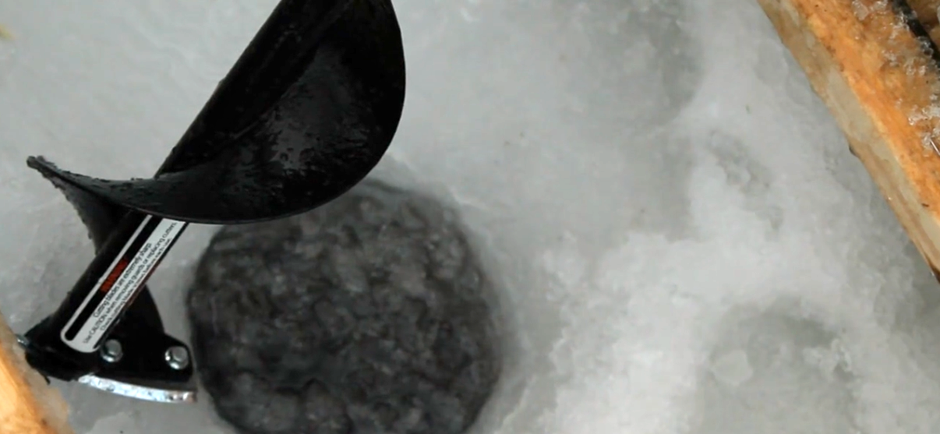 6. Drill the hole. A quiet and cost effective way to drill a hole is with a hand-cranked auger. This is what Andrew uses. It works really well, and it doesn't have a motor that could scare off the fish.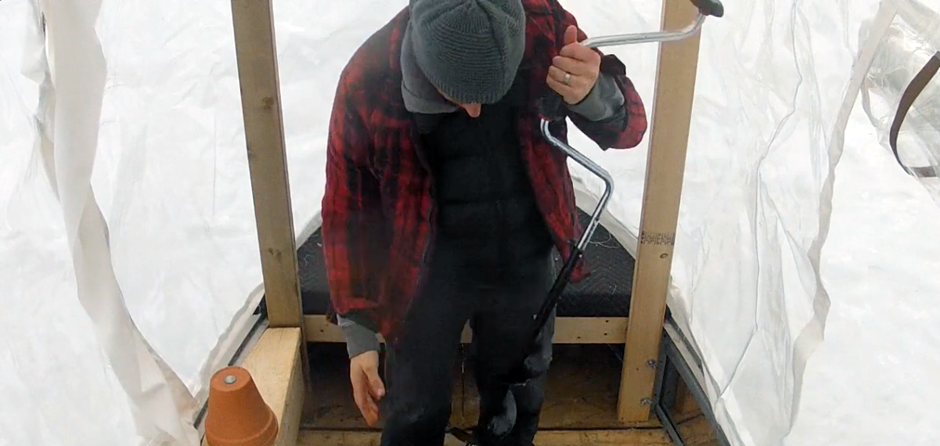 7. Catching a fish. You want something colourful to attract the fish, but also heavy enough to sink through the frigid water. Jigging spoon lures are a common favourite for ice fishing. You want to keep your lure two to three feet up from the floor of the lake. That's the sweet spot.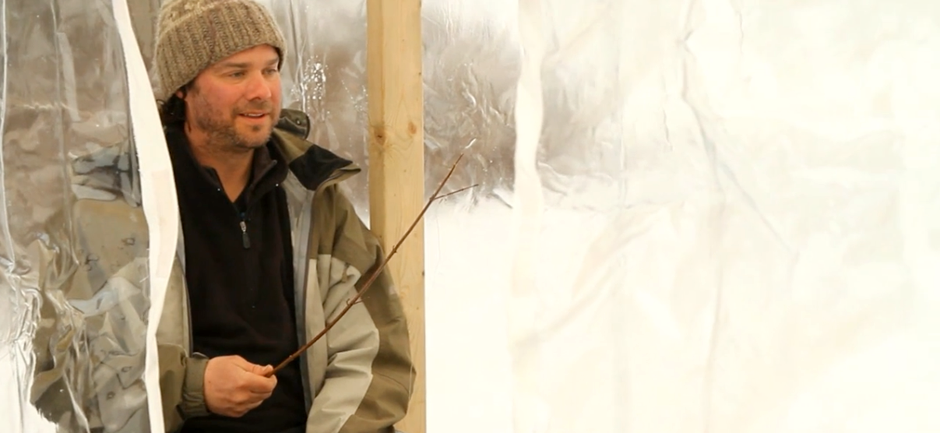 8. Chill out. Once you're set up, crack open the beers, crank the tunes, and enjoy hanging out on the lake.