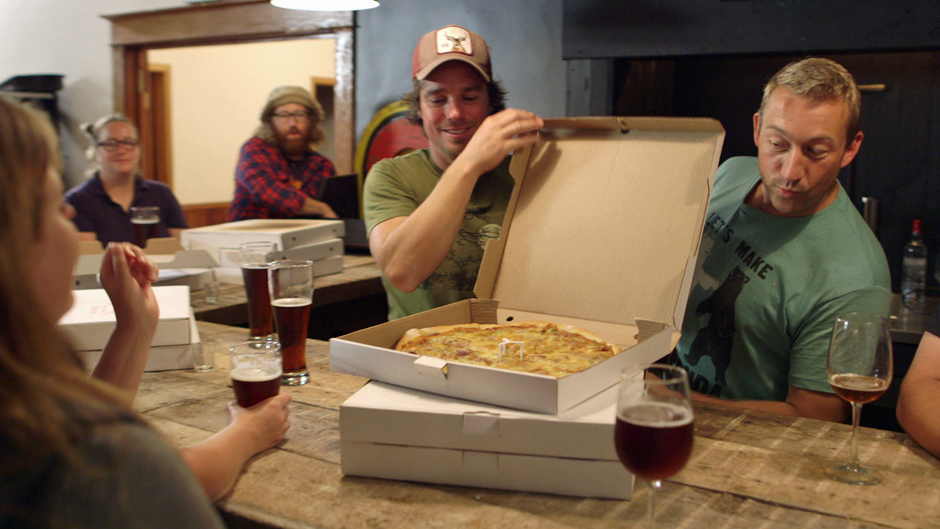 Pizza. The breakfast of champions. The belle of the food ball. The bee's knees. Whatever you wanna call it, pizza is undoubtedly a favourite among millions, and everyone thinks they know the best pizza place in the world. Well, in the case of Pictou County, Nova Scotia we've got an entire population swearing by their pizza.
And it's no ordinary pizza, either. Let's break it down, shall we?
1. The Crust: Arguably the making or breaking of a pizza comes down to the vehicle that supports the marriage between sauce, pizza, and the toppings of your choice. Traditional Pictou County pizza boasts a thick and chewy crust that scoffs in the face of thin crust "pizzas."
2. The Cheese: Though there is no answer out in the world about what cheese Pictou County pizza professionals use, there is one common attribute that the cheese has among all the PC pizzas; cheese – lots of it. Every picture, video, and testimonial out there depicts a pie that has been practically paved with cheese like cement on a road.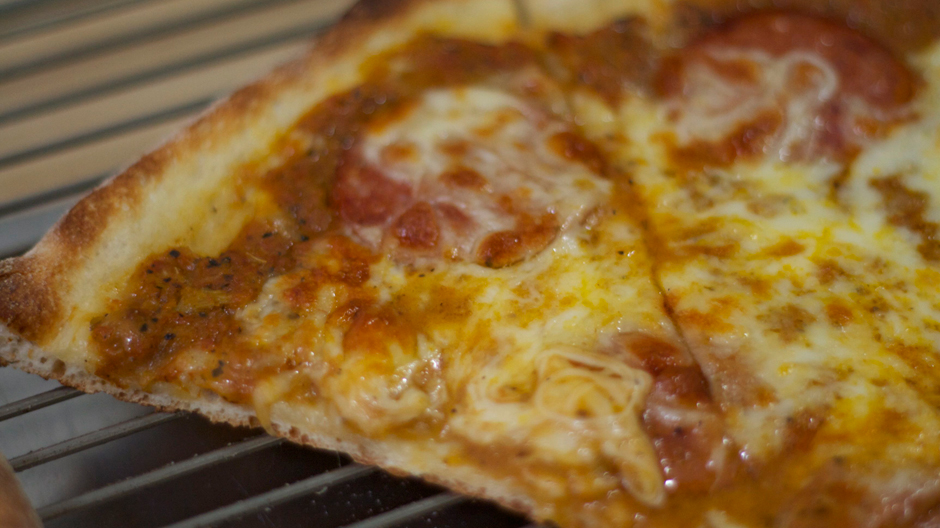 3. The Toppings: Though some like mushrooms, others bacon, and some just a good old slice of cheese pizza, Pictou residents will all agree that there is only one topping option and that is pepperoni. In this case, Brothers pepperoni (seriously, these people know what they like, and you can't mess with that). According to tradition, one must slather a layer under the cheese so consistent that "no cheese comes near the dough."
4. The Sauce: Brown sauce. Made of a mix of vegetables and herbs, this sauce is not your mama's marinara. It's someone's papas's sauce. His name is George Kouyas and it's he (along with brother Jim) that you can thank for the brown sauce that is the stuff of legend across the world (or at least Nova Scotia).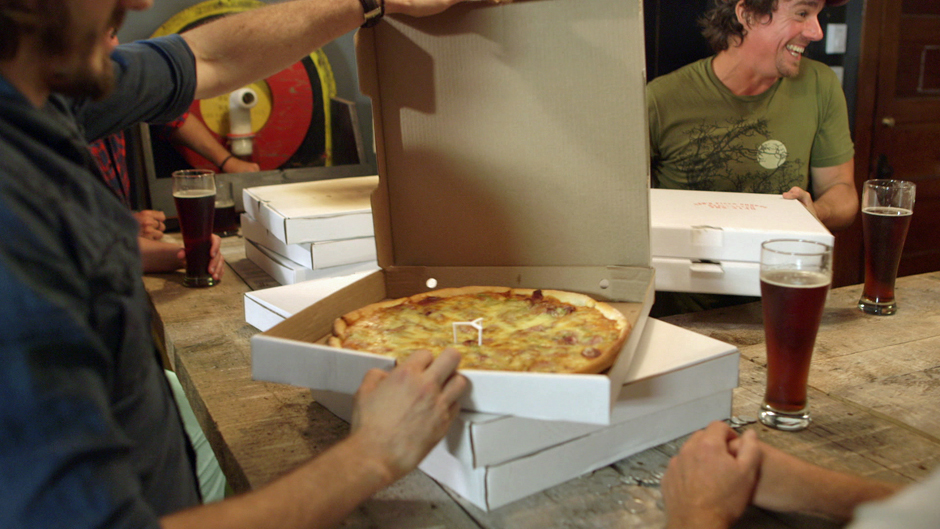 5. Bonus: The Dip: If you're not from the area, you might not know what Donair sauce is, but don't tell anyone that, you might get laughed at. And don't, by any means, coat your pizza in this sauce. A true PC resident knows to dip, not spread. This sauce is the cherry on top of the pizza pie and its recipe, like the brown sauce, is kept as a well-guarded secret.
Well, if you didn't know, now you know.
Pictou County pizza, and Pictou County people, do not mess around.
And if you're dying to know what this pizza tastes like, fear not. UPS ships the pies from Acropole, one of the many well-known pizza establishments in Pictou County.
And if you want to know just how serious Pictou Couty people are about their pizza, just check out this song by Tripp & Giver. It's pretty cheesy: