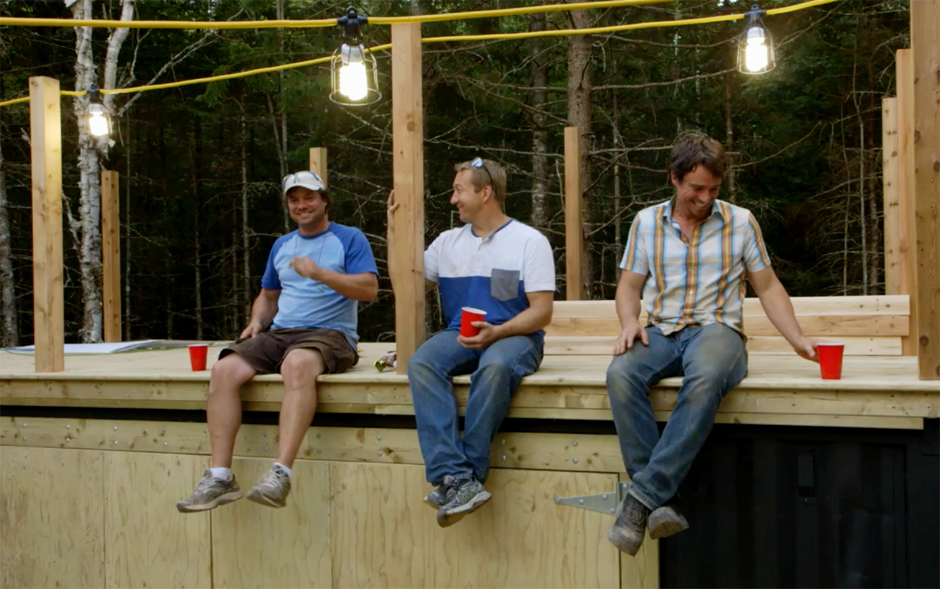 Buckle up! Brojects Season 2 returns to Cottage Life, March 26, 2015 at 9 pm (ET/PT).
Brothers Andrew and Kevin Buckles, along with the help of their friend Walker, devise imaginative projects aimed at turning their cottage into the ultimate weekend getaway.
Amidst the heckling from their wives, Andrew and Kevin navigate their way through the design, building and use of outdoor movie theatres, water-ski jumps, pizza barbecues and floating hot tubs!
This season the 'bros' take on their biggest, wildest and funniest DIY projects yet. Expect to see some interesting builds, such as:
* The Browling Alley
* The Ultimate Swim-Up Bar
* The Floating Golf Course
* The Ultimate Workshop
* The Ultimate Beach Party
* The Ultimate Kids' Fort
… and more!
Each build is accompanied by an online step-by-step guide that includes interactive 3D plans, photos and video exclusives.
Brojects is produced by Farmhouse Productions Ltd. for Cottage Life and is produced with the participation of the Bell Broadcast and New Media Fund.
If you live in the Toronto area, you can see Andrew, Kevin and Walker live and in person on the main stage at the Spring Cottage Life Show, Hall 2, International Centre, 6900 Airport Road, Mississauga, ON. The 'bros' will appear on all three days (March 27th – 29th). Please check the schedule for times.