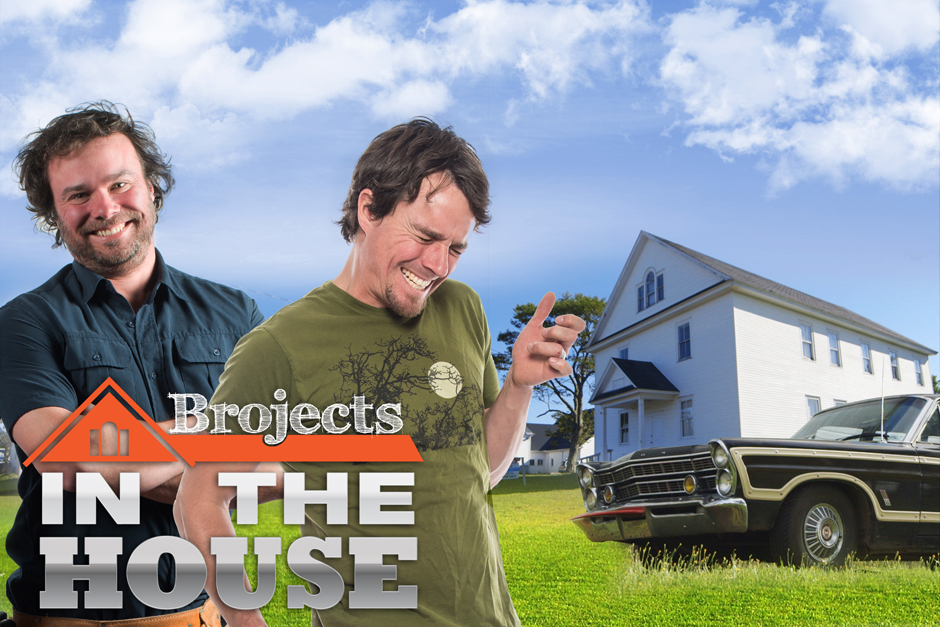 September 8, 2015 [Toronto, ON] — After two seasons battling blackflies, bears and the odd spring blizzard, Andrew and Kevin Buckles, the creative duo behind the Cottage Life series, Brojects, bring the cottage indoors with Brojects: In The House, a new 13-episode half-hour series featuring more of what the 'bros' do best — turning traditional home and cottage projects on their head.
This time, the real-life brothers transform a former Masonic Lodge into the ultimate escape destination, complete with an indoor outhouse, a bike bar and a retractable sleeping platform — just to mention a few of the projects they have planned.
"We aren't just building a weekend getaway," says Andrew Buckles. "We're creating the ultimate MANtuary!"
Among the one-of-a-kind concepts currently under construction at the former Lodge is an indoor skatepark, which features two quarter-pipes at the opposite ends of the living room area that can be turned upside down, creating a domed sleeping area below and a top bunk above.
"With limited indoor real estate, we couldn't afford to have the entire area devoted to skateboarding," jokes Kevin Buckles.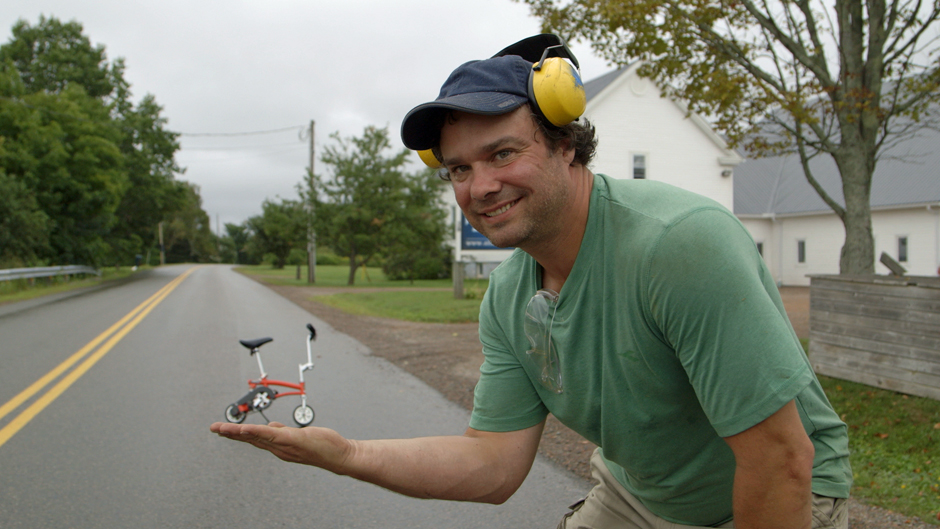 Now in its third season, Brojects has been an unqualified success for Cottage Life and its distribution arm, Blue Ant International. Scripps Networks Interactive Inc. recently announced that the series will make its U.S. television premiere this fall on Great American Country as Lake Guys.
"Brojects provided our audiences with a fun and energetic take on DIY at the Cottage," said Marcia Martin, SVP, Original Content, Blue Ant Media. "Brojects: in the House will allow our viewers to continue the fun indoors in this new spinoff series."
Brojects: In The House launches Spring 2016 on Cottage Life. Principal photography began June 29, 2015 in Great Village, Nova Scotia.
Brojects: In The House is produced by Farmhouse Productions Inc. The series was created by Kent Sobey and Andrew Buckles; producers are Kent Sobey, Andrew Buckles, Howard Ng and Kevin Buckles.
About Farmhouse Productions:
Farmhouse Productions Ltd. is a film, television and digital media production company based in Toronto, Ontario. Productions include Brojects, SOS: Save Our Skins, Papillon, The Time Traveler and Air Guitar in Oulu.
– END –
For more information, contact:
Julie Giles, greenHAT Digital
Tel: +1 416-878-5328
Email: julie@greenhatdigital.com