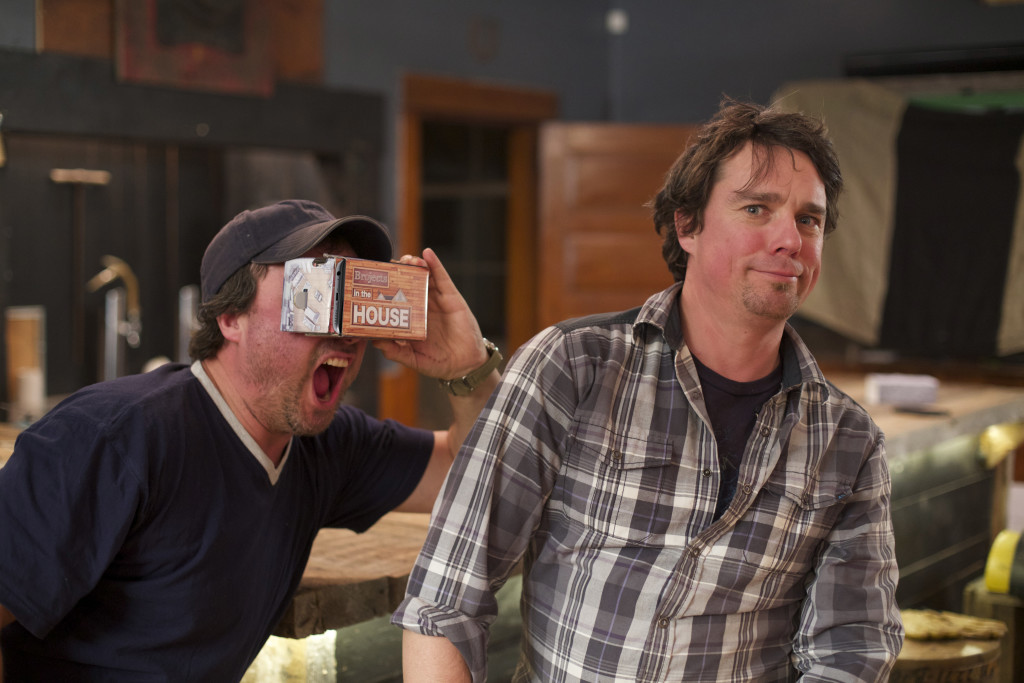 This season, we invite you to go 'in the house' with Andrew and Kevin. It's DIY as you've never seen it before — in full 360 degrees!
To get your mobile VR (virtual reality) experience off to good start, we're giving away 50 free Brojects: In The House Cardboard viewers, manufactured by Unofficial Cardboard. 
These high-quality 2.0 Plus viewers are some of the best Google Cardboard-style viewers currently on the market with their universal smartphone compatibility, high-quality adjustable lenses, and conductive foil button input.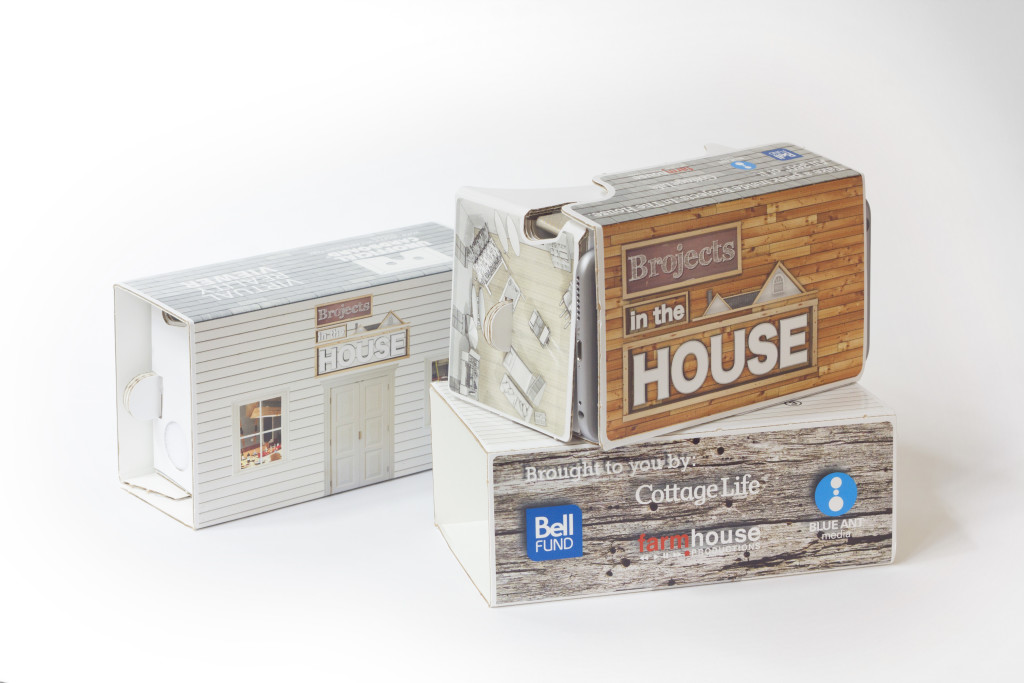 When teamed with our free Brojects VR App (for iOS and Android) or the YouTube app (for iOS and Android), the viewer lets you experience all six new Brojects: In The House VR extras in full 360.
Simply, download the app, slide your smartphone into the cardboard viewer, and enjoy virtual reality in all its glory!
** Due to the overwhelming demand, we are completely out of free Brojects: In The House Cardboard viewers. **
The Brojects VR Experience is brought to you by Farmhouse Productions, Bell Fund, Cottage Life and Blue Ant Media.