Projects – Brojects: In The House
Andrew and Kevin are turning a century-old lodge into the ultimate escape destination. Check out our interactive 3D plans to see how they built their one-of-a-kind 'brojects'.
The Ultimate Projects Guide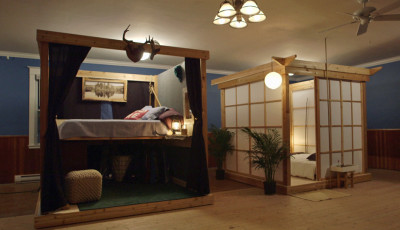 After a night of tossing and turning, brothers Andrew and Kevin decide that it's about time to add beds to their recently purchased lodge hall.