Episodes – Brojects: In The House
Watch the all-new series Brojects: In The House every Thursday at 9 pm (ET/PT) on Cottage Life. Season One starts Thursday March 17th.
Brothers Andrew and Kevin are turning traditional home and cottage renovation projects on their head as they convert a century-old former lodge hall into the ultimate escape destination.
The brothers are at it again, devising imaginative weekend projects and making over this massive old space with the craziest and most unconventional DIY builds they've ever done.
Episode 1: The Bar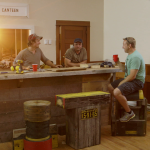 Brothers Andrew and Kevin have just moved into their spacious new digs, a former lodge hall with plenty of open space but unfortunately, not much else. There's no furniture, no beds, no showers, and perhaps most importantly, no beer. To get their creative juices flowing for all of the construction projects that lie ahead, these boys are first going to need a proper bar.
Episode 2: Sleeping Pods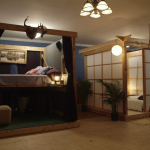 After a night of tossing and turning, brothers Andrew and Kevin decide that it's about time to add beds to their recently purchased lodge hall. With a lack of materials, time, and sleep…. a head-to-head battle ensues to design the snazziest place to snooze. It's the ultimate bed-build challenge to see which brother can come up with the most stylish and coziest Sleeping Pod before sundown.
Episode 3: Rock Climbing Staircase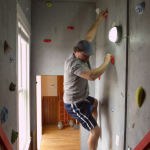 There is nowhere to go but up as brothers Kevin and Andrew take on their tallest order yet. Looking to give their health a boost, the brothers are installing a rock climbing gym in the main staircase of their newly-acquired lodge hall. With something this over the top, they'll need their engineer pal Walker to throw them a lifeline or two. Will the boys be taking a tumble or can they lift this project to new heights?
Episode 4: BBQ Table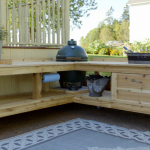 Brothers Andrew and Kevin are cooking up something special for the new neighbours. After the folks next door extend a warm welcome by lending the boys their egg-shaped barbecue, the bros get cracking on returning the favour. They're secretly building their new friends the ultimate backyard BBQ table and have invited the whole town to its unveiling. The boys are playing with fire and better be careful their plans don't go up in smoke.
Episode 5: Halfpipe Living Room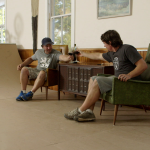 Brothers Andrew and Kevin have never been ones for half measures — not when it comes to additions to their new house and definitely not when it comes to their newfound passion for skateboarding. The boys are going all-out on a Halfpipe Living Room: a triple-purpose project that converts from a daredevil skateboard ramp to a window-saving floor hockey arena to finally, a refined living room for relaxing and recovering from all of those inevitable injuries.
Episode 6: Outhouse In The House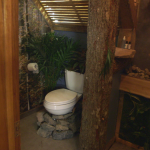 Having been cooped up indoors renovating their new lodge hall, brothers Andrew and Kevin are a little homesick for their family cottage. They miss the wide open expanses and the great outdoors which is why, this week, the boys are bringing the outside inside and putting an outhouse — in the house. They're building a woods-themed bathroom that recreates a serene forest setting for when they really gotta go. Because when nature calls, there's no better place to be than in nature itself!
Episode 7: Sports Lounge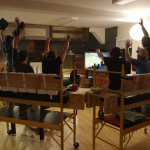 With their favorite big league team chasing a pennant, brothers Kevin and Andrew are bringing some fanfare to their newly-acquired property. This week, the boys look to throw a perfect game — and the perfect party — with a stadium-inspired setting that delivers all the fun and excitement of cheering on the home team in the comfort of their very own home. But with game day approaching, will their new Sports Lounge be a smashing success or will the bros strike out swinging?
Episode 8: Dining Pool Table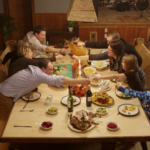 It's harvest time and brothers Kevin and Andrew are scratching their heads over how to celebrate the fall's bounty. But instead of purchasing a much-needed dining table for their feast, they've emptied their pockets on a grand pool table. With friends and family on their way and a whole dining room needing to be assembled, the brothers are behind the eight ball in more ways than one. If they're going to chalk up another successful project, the boys will really have to run the table.
Episode 9: Theatre Batting Cage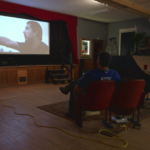 A trip to the multiplex to hit up a baseball movie inspires brothers Andrew and Kevin to make a double play and squeeze two of their favorite pastimes into their new lodge hall. Proving once again that they're in a league of their own, these boys of summer are aiming to knock one out of the park with their latest project, one that satisfies both their passion for flicks on the big screen and also the grand old game: a home theatre that doubles as a interactive batting cage.
Episode 10: Hot Tub Ski Chalet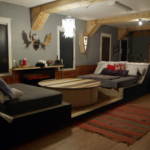 Brothers Andrew and Kevin know that the perfect topper to a fun day on the slopes is chillaxing out in the chalet afterwards and indulging in the quintessential apres-ski experience. That's why this week, they're looking to bring all of luxuries of a destination ski resort under the snow-covered roof of their new spacious abode. A hot tub, warm comfy seating, a new fireplace, yummy food, and alpine-chic touches are just some of the features that are sure to keep this party from going downhill.
Episode 11: House Beach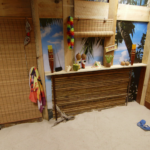 While their engineer pal Walker is basking in the sun and sand at a Caribbean resort, brothers Andrew and Kevin are stuck inside their big new house on a cold and blustery February day. Looking to escape the winter blahs, the brothers are determined to join their jet-setting compatriot, if not in body, then in spirit — because if they can't come to the beach, then the beach is coming to them. Expect temperatures and tempers to rise as the boys bring the tropics indoors with their house beach.
Episode 12: Coffee Bar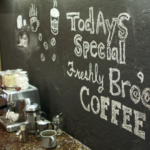 Brothers Andrew and Kevin are looking to generate some real buzz with their latest project, when they convert a corner of their lodge hall's dark and dingy basement into a hip new Coffee Bar! With their engineer pal Walker along for the ride, the boys will need to stay on the grind, filter out the bad ideas, and brew up a special blend for this build… otherwise the bros' dream of becoming Buckles Baristas might quickly drip away!
Episode 13: Shower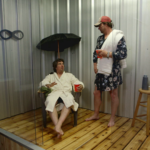 When brothers Kevin and Andrew took possession of an empty lodge hall earlier in the year, they began with a clean slate. But with their new home nearing completion, that slate isn't so clean anymore and neither are they. It's finally time to freshen up so they're letting the ideas flow and pouring their efforts into building the ultimate shower. With its unique water-conserving infinity loop system, handcrafted showerheads, reading chair, waterproof guitar, wall-mounted entertainment system, and of course, beer on tap, this is one showpiece shower that is sure to make a splash.